Pushing the boundaries of Esports on a national as well international level. Going from semi-pro to pro is our aim.
Founded in June of 2021, Sacha "Siles" Weichel brought about a new start for the Rocket League team he was previously managing and providing them a fresh new environment to thrive in. Shortly after, in August Patrick "PLM" Bührer joined in as co-founder for the official non-profit registered organization and to form it into what it is today together with our very talented and devoted staff.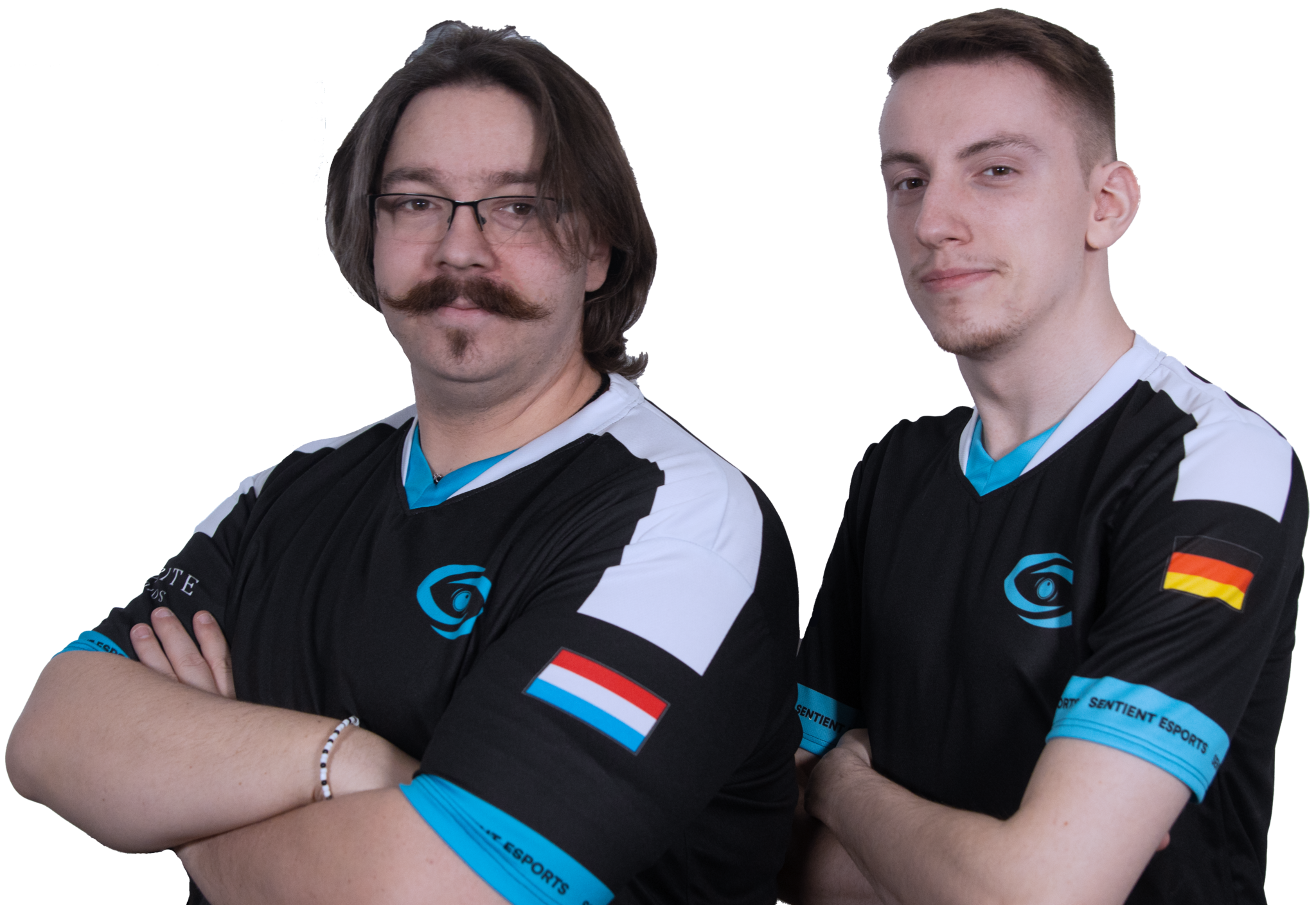 Parting ways from a US Community
Sacha "Siles" Weichel has been part of a US based community under which, in his last function, was managing a Rocket League Team. This Team including Onko, Niklas (aka Frosty), iRivela and Azie, was the real reason, alongside his everlasting passion for Esports, why Sentient Esports exists today.
May 20th, 2021
The First Steps
Whoever believes that creating something from scratch is easy, has simply never attempted it. Choosing, name, logo, style, color, mission, vision and creating all the assets, is slow process and one we took our time on. We managed to put everything together and launched Sentient Esports.
July 1st, 2021
Our move forward
Along the many years "Siles" has been partaking in Esport Orgs & Communities around the Globe, he approached, talked and convinced a long friend, to become the Co-Founder of Sentient Esports. Patrick "PLMPatrick" Bührere agreed and became part of the journey as co-founder.
August 15th , 2021
We go all the way
This month, marks the month where we kicked into 2nd gear. We registered Sentient Esports as non-profit organization in Luxembourg as one of the few Esports Organizations that actually take this step, we partnered with GamersApparel and we became member in the Luxembourg Esport Federation.
October, 2021
A step back to strategize
Everything moved very fast. By the end of December, we had 10 Content Creators, a massive Gaming PC Giveaway, a very active Rocker League Team and a lot of plans. Sometimes however you need to take a step back, view the whole from different perspectives and that is what we did to plan ahead.
December, 2021
Into top gear
Beginning of 2022 was very fast-paced by us. We recruited a CS:GO Team, we recruited a lot more staff for our upcoming plans, we let go some of our Content Creators and changed criteria for on-boarding them. Priority was to on-board new esport teams and to plan our way into the esports events.
January, 2022
Rapid controlled growth
Our plans are working out. Events are running weekly. We grew considerably by adding additional staff, adding FIFA22, Valorant, a new Rocket League Team for Swiss events and replaced the first Rocket League Team with the addition of our new Main Team, to our teams portfolio.
March, 2022
We continue to thrive..
An extraordinary month for a Luxembourgish based Esports Organization. We grew to over 60 staff/athletes from 14 different countries, we are the first to on-board a full female PUBGM team in the greater region in and around Luxembourg and we are far from stopping here, our journey continues...
April, 2022